originally published 14/03/2018 on ibster.noblogs.org
The following update is intended to keep track of the activities of Generation Identity (GI) Leipzig and their milieu. Furthermore, their ties to the far-right is will be covered.
Only individual figures of the rather unimportant Leipzig based group are covered.
Alexander "Malenki" Kleine
Kleine is still the dominating person within GI Leipzig and their self-appointed leader. Additionally he and Martin Bader (GI Dresden) succeeded Tony Gerber as regional chair persons of GI Saxony during February 2018. Owning to his YouTube channel, "Laut gedacht" [another YouTube channel hosted by Kleine and Philip Thaler, GI Halle] and his Instagram account he is frequently covered by media outlets and one of the better known German GI members. He was for example speaker during the "Verteidiger Europas" [Defenders of Europe] conference in Aistersheim (Austria), participated at an attempt to disrupt a presentation at University of Rostock wearing a NVA uniform [Nationale Volksarmee, armed forces of the GDR] and delivered a speech at a failed rally in Berlin in Summer 2017.
Following GI's strategy to disguise their own fascist views by hiding or denying the many ties to far-right thugs Kleine prefers not to mention his far-right friends and acquaintances. Various posts on social media show he trains in the gym of the Imperium Fight Team. A mixed martial arts team lead by the nazi-hooligans Benjamin Brinsa, Christopher Henze and Timo Feucht. They committed several assaults and took part in the attack on the neighbourhood of Leipzig-Connewitz on January 11 2016. Kleine referred to the [more than 200] attackers as heroes of Leipzig. Especially Henze who was supported by Kleine during a (lost) fight in Poland shows interest in the messages of GI.
"Malenki" shows increasingly contacts to violent supporters of Lok Leipzig football club. These contacts appear not to be limited to training.
The gym used by Imperium is located on the site of a former subcamp of a Nazi-era concentration camp situated in Kamenzer Strasse 10/12. In mid-January the police stopped a secret gig by a nazi band. (See reports by local media.) At the address the premises of the motorcycle club "Rowdys Eastside" are located. One of the MC's members, Thomas Kuhbach, is currently serving a two year sentence for attacking the Saxonian State Minister of Justice Sebastian Gemkow. He and other members were involved in the attack on the neighbourhood of Connewitz. Several parties of Lok Leipzig supporters take place on the premises of "Rowdys Eastside". With the help of his beard, body shape and his tattoos it was possible to identify Kleine standing close to the swastika bearing standard of "SS-Heimwehr Danzig".
These example illustrate that key figures of the GI have close personal ties to violent Nazi thugs and consider them as part of their movement.
Christian "Ostpack" Müller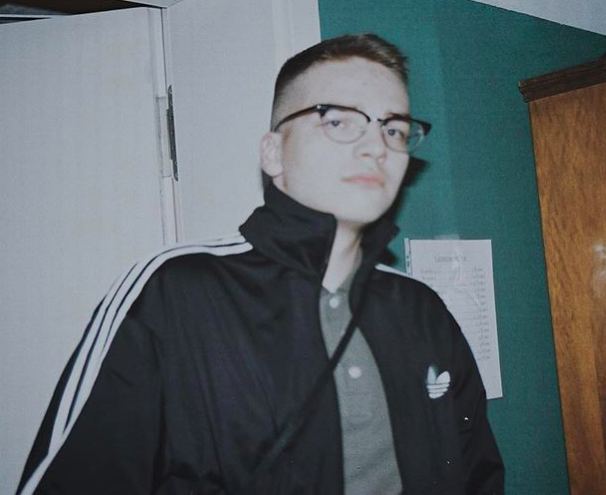 Müller continues to play an important part in producing videos and other social media content. The 19-year-old regularly shoots videos intended for Kleine's YouTube channel and creates propaganda material. He offers his services to other GI sections and other far-right groups throughout the country. He appears to be fully integrated into the GI and is a highly regarded camera operator and producer of videos. Since visualising and spreading the fascist views is key to the strategy of GI he enjoys an increasing popularity despite his young age and his tasks being mostly limited to behind-the-scenes tasks.
Julian Michail Wälder
The co-chair of Junge Alternative's Leipzig chapter and board member of Junge Alternative [youth wing of far-right party AfD] Saxony shows an increasing interest in GI. In July he joined a gathering of about 50 GI members in front the house used by Kontrakultur Halle (GI Halle). Among the participants were Alexander Kleine and the law student and martial artist Brian Engelmann, who too took part in the attack on Connewitz neighbourhood. Wälder himself is a law student enrolled at University of Halle. The same month he attended a talk by Götz Kubitschek in Bad Dürrenberg. Kubitschek was invited by Hans-Thomas Tillschneider (AfD state MP with close ties to GI). Another person present was Felix Koschkar. Koschkar used to be a key figure within GI Leipzig. Now he is treasurer of Junge Alternative Saxony and as vice-treasurer member of Junge Alternative's national board. Koschkar is further employed by Tillschneider.
Wälder is spokesperson of the Leipzig-based fraternity Alemannia ("Leipziger Burschenschaft Alemannia") and works for the federal MP Siegbert Droese. Drose belongs to the volkisch-nationalist AfD group Flügel. In February 2018 Droese was photographed with a commemorative gesture (raising his right hand to his chest) in front of Hitler's former headquarter "Wolfsschanze" in Poland. In Summer 2017 Droese posted the logo of GI Halle (Kontrakultur) on Facebook.
John-Maurice Stiebing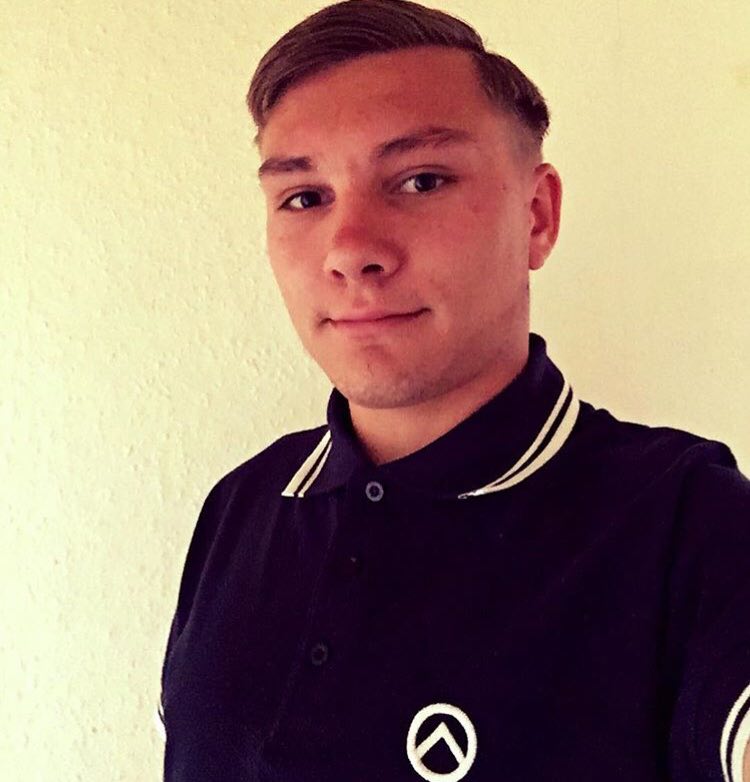 Up until 2014 the 22 year old Stiebing was a member of Northern Saxony chapter of Junge Nationaldemokraten (JN) the youth wing of far-right NPD. [The German Federal Constitutional Court declared NPD unconstitutional. Only the party's irrelevance prevented a ban.] He still lives in the district/county of Northern Saxony. Before he joined GI during Summer 2017 he was seen participation the far-right Legida rallies in Leipzig. According to himself "my opinion is still part of my personality".
He participated in a banner drop in Berlin and claims help organising the regular meetings of GI Leipzig. On social media he is linked to members of Imperium Fight Team and to people involved in the attack on Connewitz neighbourhood. Your social media profile picture shows "1488", "SS" or the Imperial Eagle carrying a swastika? Stiebing does not care.
Conclusion
Kleine and a few less prominent figures – is a short description of GI Leipzig. Kleine was and still is the key figure and the only person associated with GI Leipzig in public. However Müller plays an important role in the German-speaking countries.
Koschkar's activities shifted from Leipzig-based far-right groups to involvement in Saxony-Anhalt state politics. He maintains his ties to GI as is illustrated by multiple visits to the GI house in Halle. With Wälder another person acting as link between GI, Junge Alternative and AfD on both local and national level emerged. Ina Alles and Fabian Lux ceased their participation in GI campaigns as they are expecting a child.
Pictures
Alexander Kleine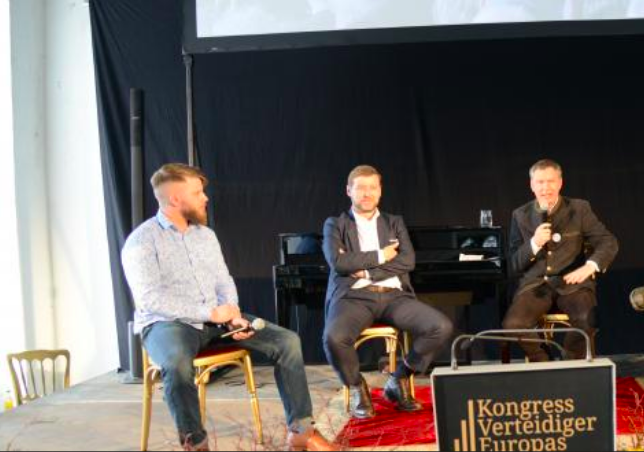 Kleine (left) on stage of "Verteidiger Europas" conference in Aistersheim, Austria (March 2018)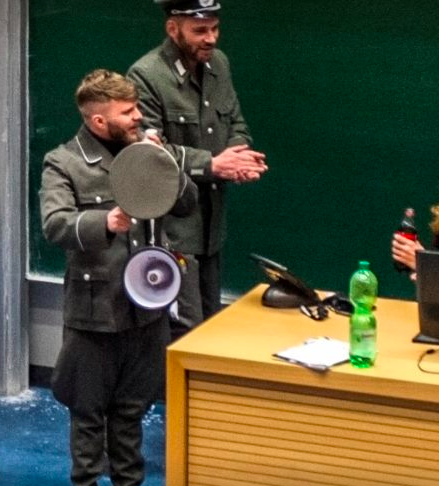 Kleine wearing NVA uniform while crashing a presentation at Rostock University (February 2018)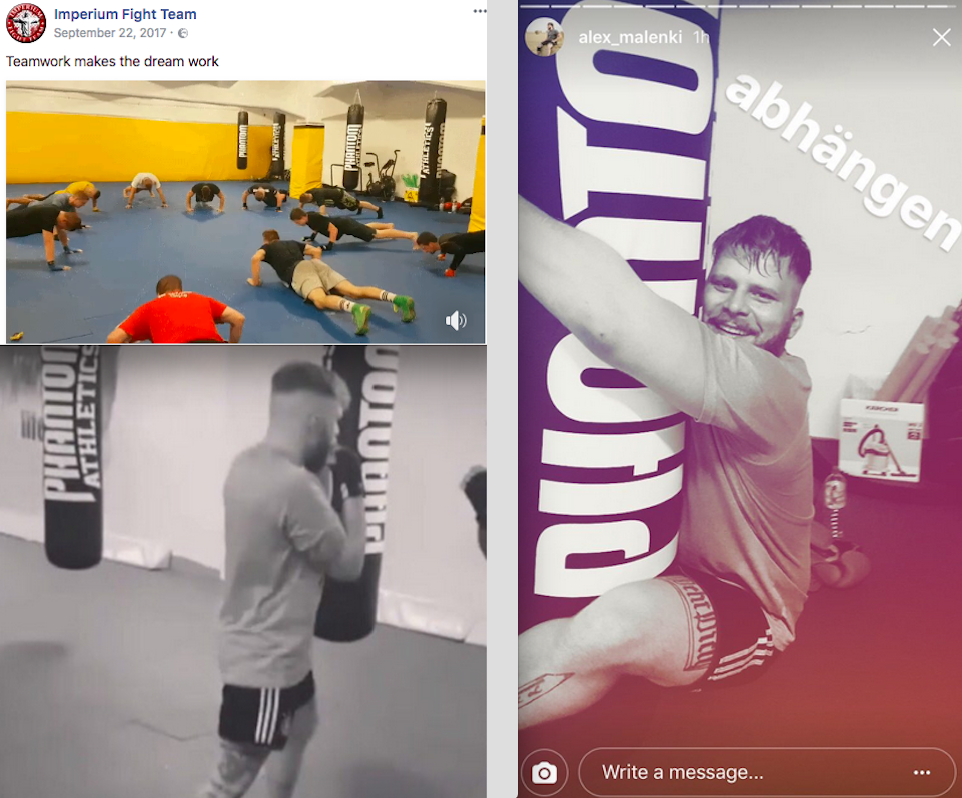 Kleine in Imperium's Gym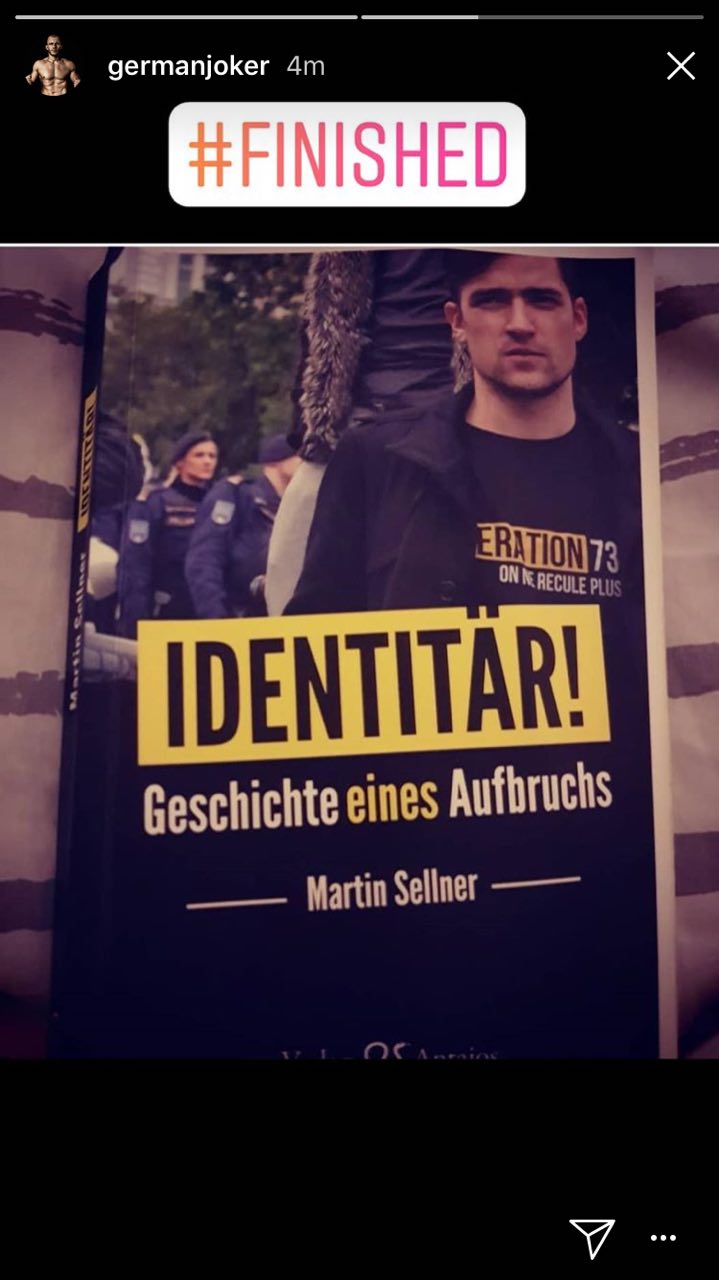 Henze (Imperium Fight Team) advertises book by Sellner

Kleine with Florian Horn and Lukas Barthold. Both participated in the attack on Leipzig-Connewitz neighbourhood on January 11 2016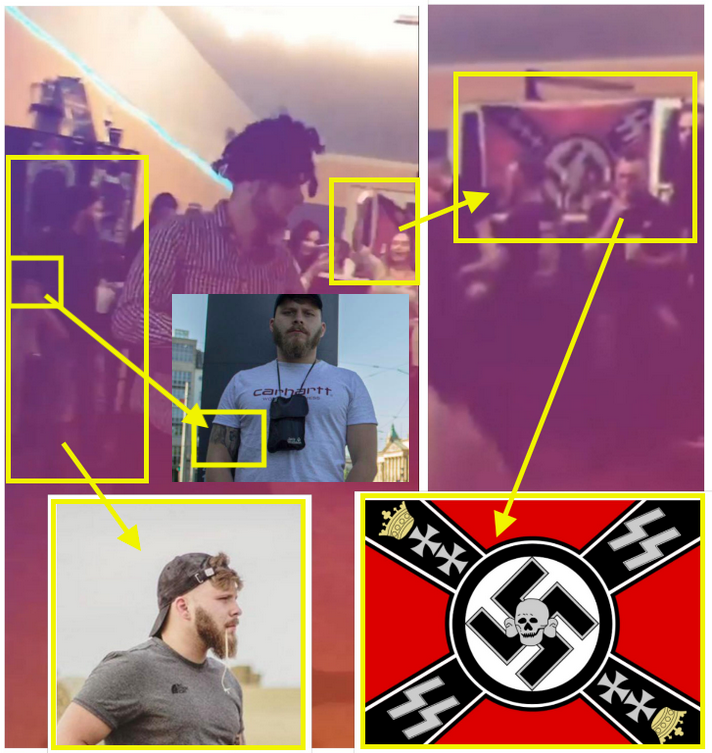 Alexander Kleine partying in front of SS flag on the premises of "Rowdys Eastside"
Christian Müller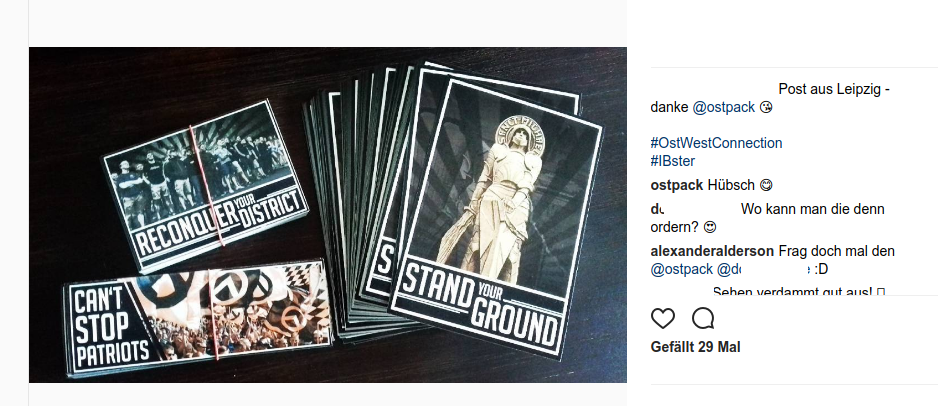 Christian "Ostpack" Müller designs propaganda material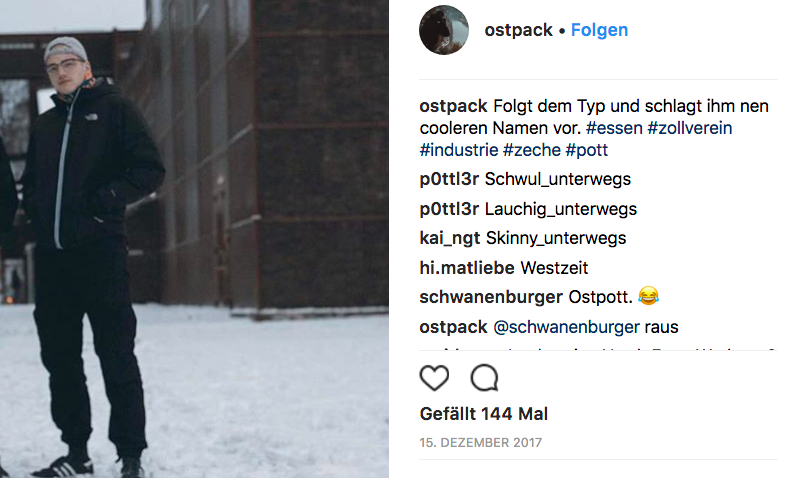 Christian Müller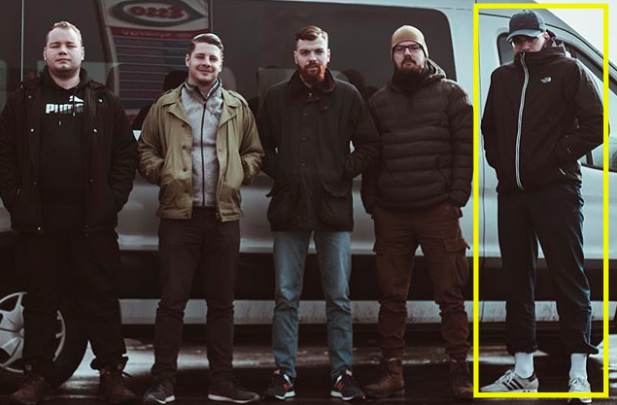 From left to right: David Thomas Ratajczak (Lower Saxony), Volker Zierke (Lübeck), Jonas Schick (Bremerhaven), Robert Timm (Cottbu/Berlin) and Christian Müller (inside yellow frame) on their way to Aistersheim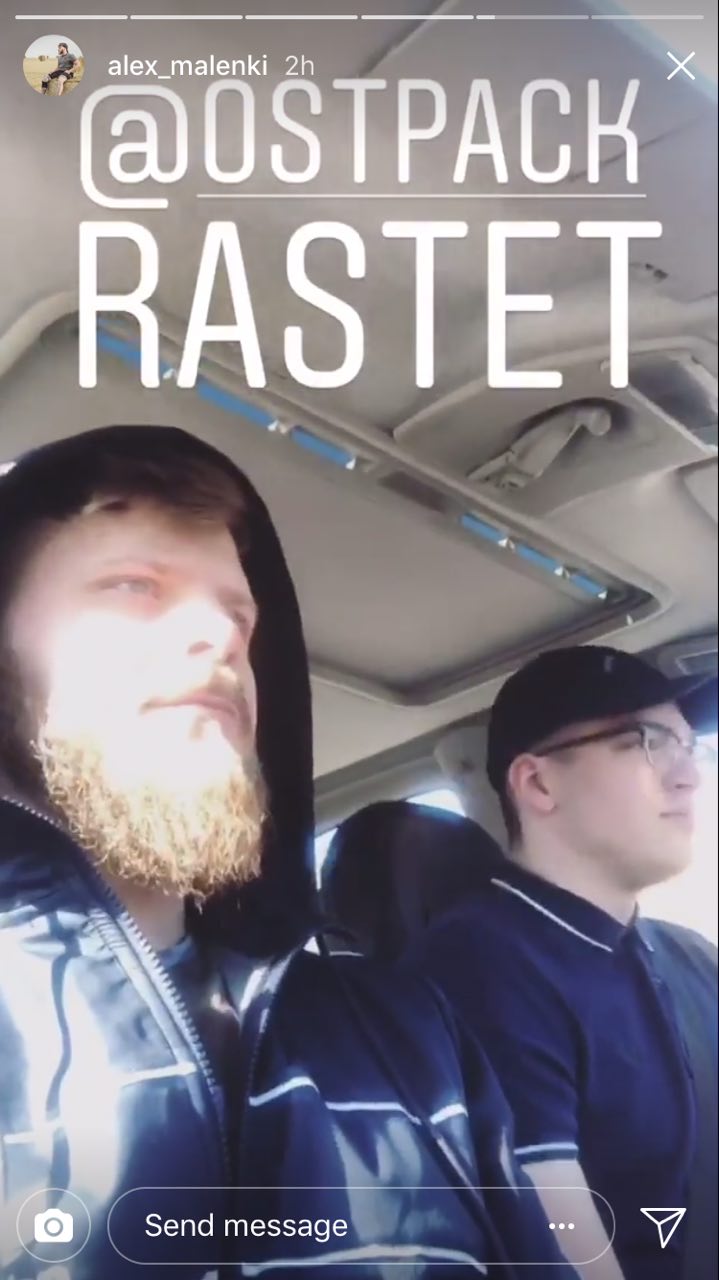 Alexander Kleine and Christian Müller
Julian Michail Wälder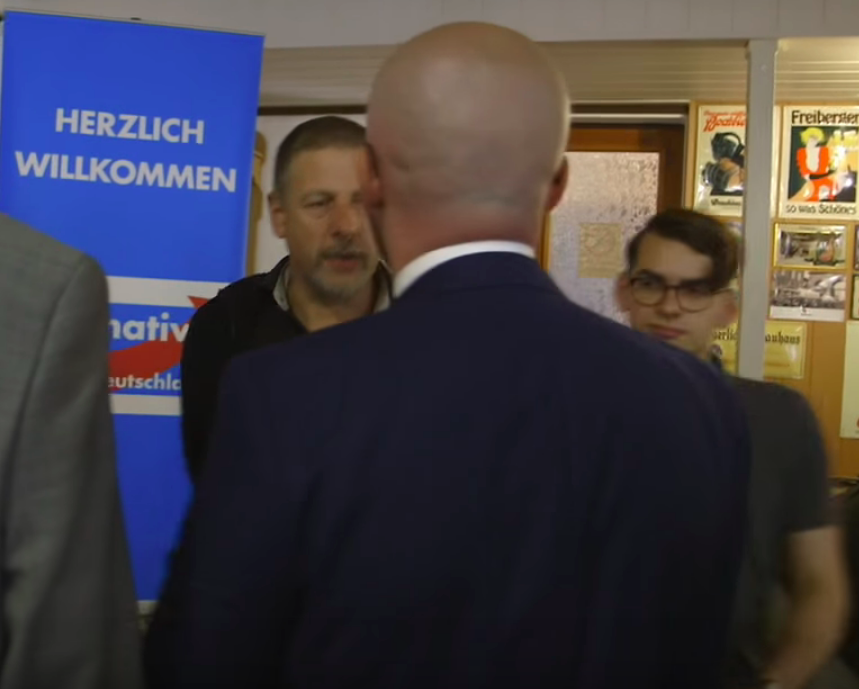 Wälder with Götz Kubitschek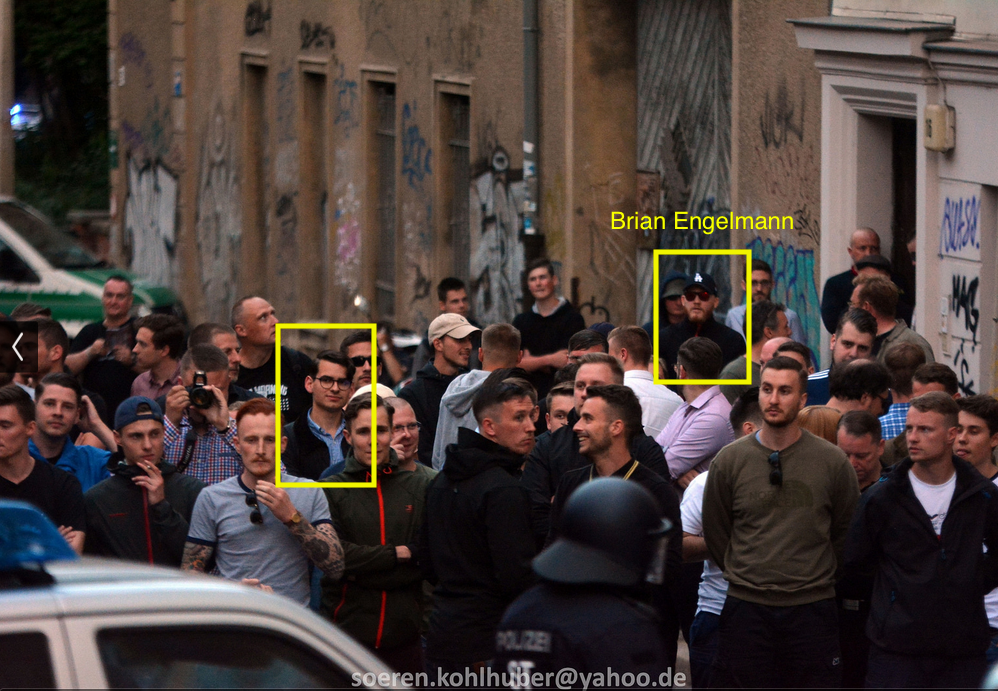 among others Julian Michail Wälder (left, yellow box) and Brian Engelmann in front of Kontrakultur Halle's (Generation Identity Halle) house, Adam-Kuckhoff-Strasse 16, Halle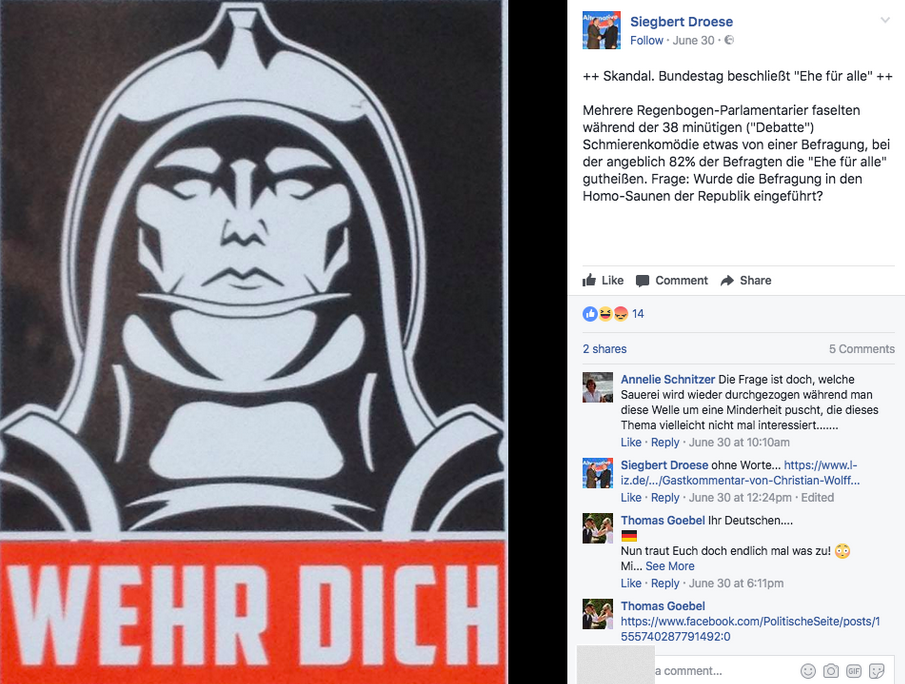 Siegbert Droese (AfD Leipzig, federal MP and Wälder's employer) posted the Logo of Kontrakultur Halle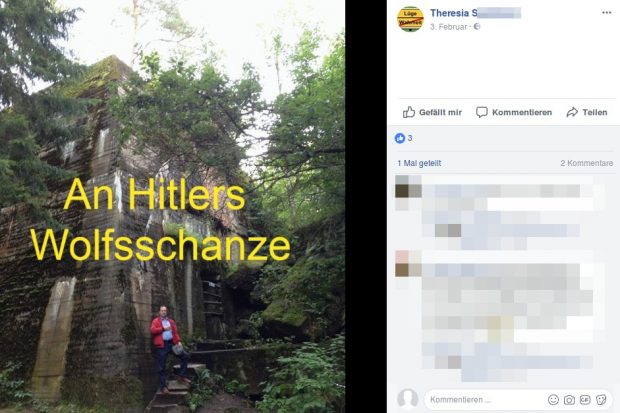 Droese commemorating Adolf Hilter in Poland
John-Maurice Stiebing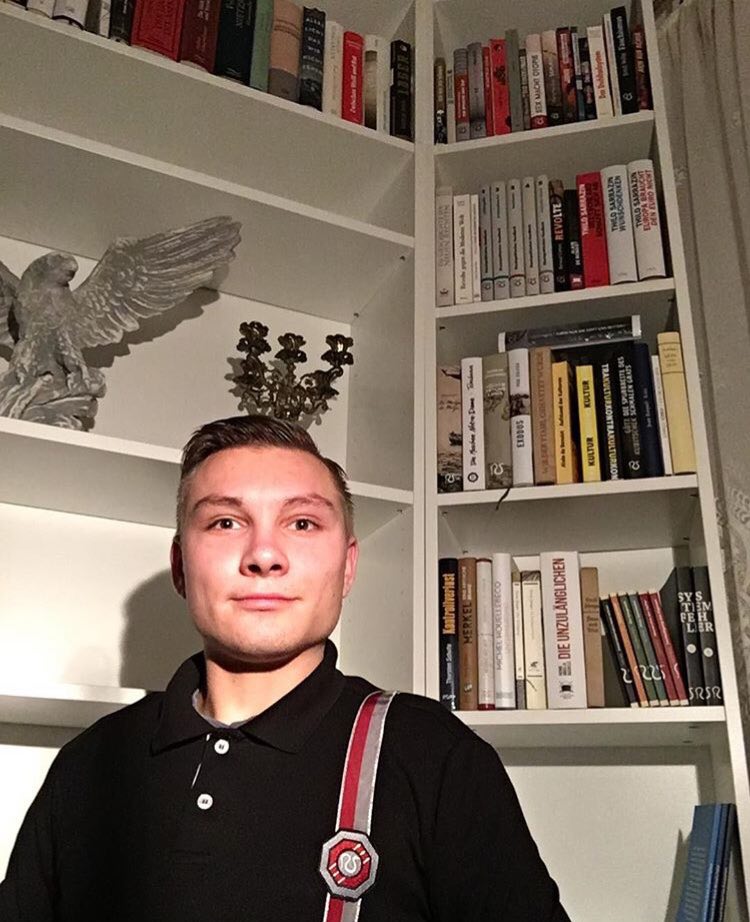 Stiebing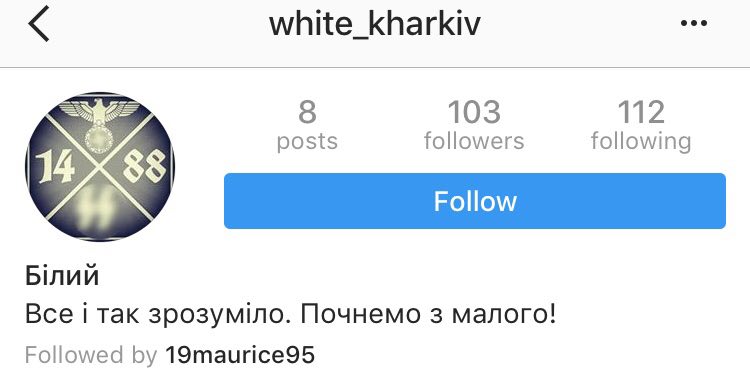 NS propaganda appears not to be problematic for Stiebing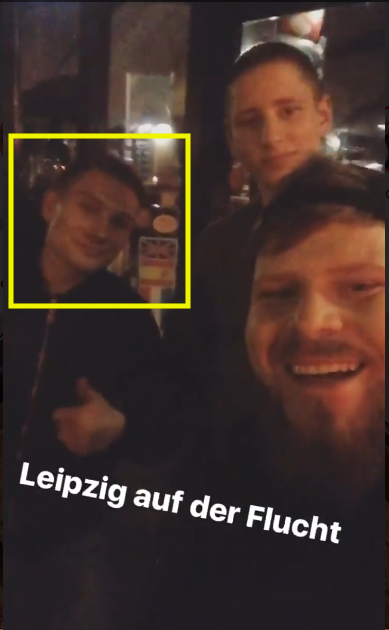 Stiebing (in yellow box) with Alexander Kleine and an unidentified Person after dropping a GI banner in Berlin on the sixth anniversary of the self-uncovering of the far-right terrorist group "National Socialist Underground"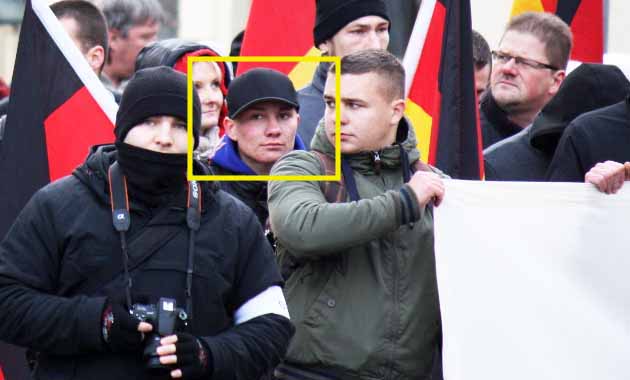 John-Maurice Stiebing on a NPD rally in December 2013